Bringing Sound Healing Alternatives to Canadians for 10 years!
Learn 1 or all 3 of these Ancient Infused Therapies
CTC offers training for Indian Head Massage, Indian Foot Massage, Natural Face Lift Massage
These Courses all qualify for Continuing Education Credits
Progressive Steps towards Learning Healing Alternatives
Sound Treatments to Enhance Existing Spa, Yoga & Health Clinic Services
GET STARTED IN YOUR ALTERNATIVE HEALING ARTS CAREER TODAY!
NEXT CLASSES FOR INDIAN HEAD MASSAGE February 2nd, 3rd, 4th CALGARY
NEXT CLASSES FOR FOOT MASSAGE February 5th CALGARY
NEXT CLASSES FOR NATURAL FACE LIFT MASSAGE CALGARY March 15th to 18th 2018 - VANCOUVER APRIL 2018
COURSES OFFERED IN CALGARY EDMONTON, REGINA, SASKATOON, VANCOUVER (CLICK HERE ALL COURSE DATES)

TAKE ALL 3 COURSES for $1149+GST (SAVE $249) (REDUCED FEE VALID ONGOING)

MOST OF YOUR QUESTIONS WILL BE ANSWERED HERE
NATURAL FACE LIFT MASSAGE
4 Days - $749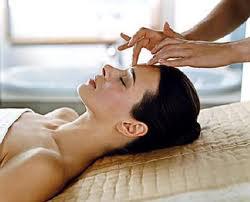 This is a safe, effective 1-hour treatment that smoothes the lines of time while providing numerous other benefits to the rest of the body. This hands-on treatment requires no products and is beneficial for both men and women. No creams or products used during the treatment.
NEXT TRAINING SESSION
2017
CALGARY
MARCH 15th, 16th, 17th, 18th (8 of 10 seats open)

VANCOUVER
APRIL 6th, 7th, 8th 9th

-------------------------------
Natural Face Lift Massage Testimonial August 14th, 2017
Hi Lee-ann, "By the way, I got so many compliments on my face after your last facial - I definitely want to do the course when you run it again." Helen Dukakis Aesthetician Cochrane.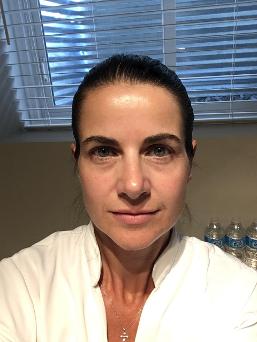 "What a brilliant treatment!!! Not only is it a great treatment to receive but it is just as much fun to give. I was surprised by how much I learned in this class and all in a single day!! I love the care that was taken to ensure that we were hitting the right points, making the right motions and understanding why we were doing so. The attention to detail is wonderful and appreciated." Deana H - Calgary
INDIAN HEAD MASSAGE
3 Days - $400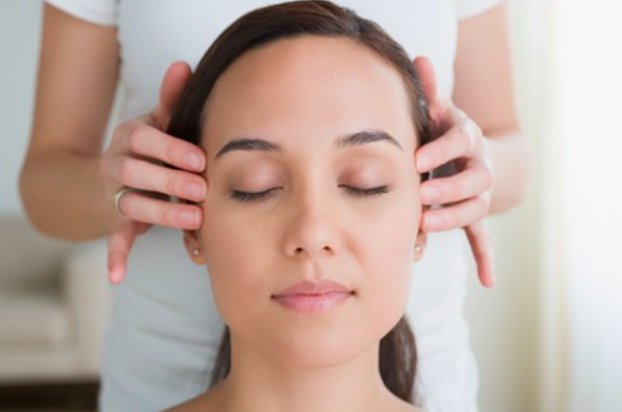 Most people find it hard to believe that one can experience a great treatment while sitting in a chair. Indian Head Massage does just that in 30 to 40 minutes. A great mobile therapy to offer anywhere you can place a chair.
NEXT TRAINING SESSION
Organize a class of 6 and get your training for free. OUT OF AREA MIN 10.
2018
CALGARY
FEBRUARY 2nd 3rd, 4th,
CALGARY
MARCH 2nd, 3rd, 4th
SASKATOON
MAY 4th, 5th, 7th

EDMONTON
MAY 25th, 26th, 27th
The May 2017 Indian Head and Foot Massage courses were such terrific courses. I had no idea what an amazing experience it would end up being. You exceeded any expectations I had on what these massages can do for others as well as myself! Thank you so much for this experience. You are a positive professional, and very knowledgeable instructor. You made this feel very easy for me as a newcomer to the field and ease any anxieties I had.
Tanya Barrow, Hinton, Alberta.
Policewomen, Engineers, Teachers, Registered Massage Therapists, Reflexologists, Nurses, Occupational Therapists, Doctors, Vice Principals, Special Needs Teachers, Hair Stylists, Stay at Home Moms, Bookkeepers, Yoga Instructors, Musicians, Makeup Artists, Nurses, Dental Assistants, Aestheticians B & B Owners, Spa Owners, Pilates Instructors, Holistic Practitioners, Geologists, Dental Assistants, Administrators,Chefs, Welders and many others...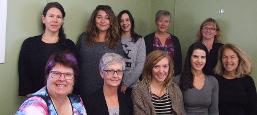 NATURAL FACE LIFT MASSAGE CLASS
October 2017 CALGARY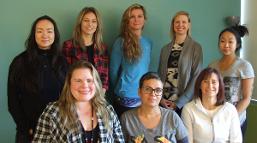 INDIAN HEAD MASSAGE CLASS
November 2017 Calgary Class
Testimonial from a Teacher.
I really enjoyed taking the intensive 3 day Indian Head Massage (Champissage) course in May 2017 in Edmonton.
Lee-ann is absolutely awesome at teaching this course. She is very knowledgeable about all the material and her expertise on the healing alternative therapies is outstanding! She explains everything in detail, and all the moves very well; she does not move on until the students understand the proper technique. She genuinely cares about the success of her students and makes the class very enjoyable. I highly recommend this course and Lee-ann as an instructor.
If you are considering taking any of her courses my advice is go for it you will not regret it! Laura Sager, Edmonton, AB
According to Lee-ann, students repeatedly tell her, "Indian Head Massage has changed my life both as a receiver, and a practitioner, this is powerful therapy." The treatment can be done anywhere, anytime, and the benefits for both the practitioner and receiver are tremendous.
Over the past 7 years Lee-ann has taught these courses in Bragg Creek, AB. Calgary, AB. Edmonton, AB. Pincher Creek, AB. Canmore, AB. Pigeon Lake, AB. Red Deer, AB. Camrose, AB,Delta, BC. Saskatoon, Sask. Barrie, Ont. Whitehorse, Yukon.