WHY NOT OFFER ALL 3 COURSES TO YOUR NEW OR EXISTING CLIENTS!
PAY FOR 3 COURSES AND SAVE $299!
This reduced fee is valid ongoing.
Indian Head Massage
Indian Foot Massage
Natural Face Lift Massage
Take all 3 CTC Courses for one low fee of
$1258.95 INCLUDING GST!
THIS REDUCED FEE IS VALID ONGOING.
After registering and paying you may take the courses anytime within 2 years from your initial registration date at any of the locations this is taught.
This offer can be utilized by 3 different members of one team. Each member can take 1 training of each of the 3 courses offered.
Payment in full is required due to the discounted fee offered.
These are the 2 PAYMENT OPTIONS.
1 ) Interac
2) Paypal. (allows for Credit Card payment)
PLEASE REGISTER BEFORE YOU PAY.

HAVE 10 OR MORE STUDENTS YOU WISH TO TRAIN IN ALL 3 COURSES? CONTACT ME DIRECTLY AND WE WILL DISCUSS A FURTHER REDUCED RATE.
Face, Head and Foot Massage - Save $299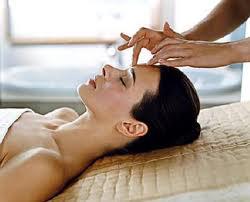 $ 1258.95 CAD
Please register first and then make your payment.
If you are paying via Email Money Transfer you will receive a paypal receipt of your payment indicating you have paid online via email money transfer.
Due to the discounted offer and the 2 year timeline permitted to take these trainings this is a non-refundable fee so please be sure you are able to do all of these trainings within 2 years.
Once you are paid you can enter any public training posted on the webiste. That said, not all classes run as posted. I require 6 or more students to run a class. Please watch the website for the next course dates/location you would like to participate in. Please confirm your participation in courses early enough so you are guaranteed a spot in that particular course. Courses are typically offered in Calgary 2 to 3 times a year, 1 time year in Edmonton and 1 time per year in central BC.
You may take up to 2 years to complete the courses under this special pricing.